Solar, Electric, Hybrid, Alternate Energy Vehicles
How the vehicles are designed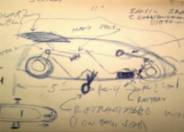 The secret in designing and manufacturing a viable electric car.

How to Build an Electric Car (Smithsonian Institute Talk)

Directory and History of Electric Vehicles from 1834 to 2000 A directory of all electric cars ever built.

DIDIK Muscle Car

Foldable Muscle Car

Didik Shooting Star

Didik Sun Shark

Didik Arctic Explorer

Didik Long Ranger

Didik Simplicity

Didik Duplexity

Didik Turtle

Worlds lightest bike

Hovercraft - Realistic analysis of the pros and cons of the Hovercraft

Human Powered Bus

Licensing Information
for Manufacturers and Resellers

PRESS KITS covering DIDIK electric cars

Electric Vehicle CD-ROM

The Horseless Age First Car Magazine in the USA, starting in 1895. Contains details on every early car. Fascinating.

Solar Energy Research

The Electric Car Owners Club, which is now known as the Electric Car Society, was founded by Frank Didik

Electric Vehicle Registration Page

History of the CitiCar and CommutaCar
How to Build an Electric Car(Smithsonian Institute Talk)

Driving an Electric Vehicle

CitiCar and CommutaCar Parts List

Electric Vehicle CD-ROM

Directory and History of Electric Vehicles from 1834 to 2000
Citicar Catalog from 1975

CitiCar Wiring Diagrams

ComutaCar Catalog and specifications from 1980


NEW! For the early automobile enthusiast
The Horseless Age



The first car magazine printed from 1895 to 1918. Information on every car built and every automotive development during this period.
Design
Design, Art, Film, Alternate Energy
www.design1.org
Designs by Frank Didik
Art
Films
Documentaries:
"Chinatown in the Shadow"
"Secret History of Japan"
Resume
Frank Didik's Designer Statement
Architecture
Virtual New York City and Tokyo
Current Book Projects
Expanded GPS
Hurricane Irene
Report from, NYC
Effects of Hurricane Irene on New York City
Aug 27-Aug 28, 2011
Architecture Inflatable structures and emergency isolation tents.

Positive pressure, germ free emergency temporary medical bed.
Positive pressure filtration tents.

"Fleeting Moments" This art project includes a picture of every building in New York City, photographed by Frank Didik To see thumbnails of many of the photographs, also go to NYCinPictures.com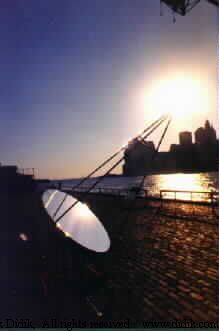 Solar and Renewable Energy Research section SOLAR and POWER PLANT TECHNOLOGY. This section provides an overview of solar energy research.

Click here for the Main Power Technology Menu

Direct Solar-Electric Generation

Improved Efficiency for Existing Power Plants

DIDIK Power
Technology Systems

Solar Electric Vehicle Technology
Trans-Global Highway. Frank Didik proposal for the Trans-Global Highway

BubbleBunker.com Portable, hermetically sealed , inflatable personal shelter. Personal Home Shelters.

World Trade Center Horror A first hand, eye witness report of the World Trade Center Horror, as seen by Frank Didik on September 11, 2001

Design and build a simple car top,row boat or motor boat in three days.
Click here for Real Estate information products for brokers and investors.

Hawaii Real Estate CD-Roms



Stock Photo
and News Archive
Photographs by Frank Didik
:
New York Photo Archive
Asia Photo Archive
Historic Asia (1850's-1920's)
Stock Film Footage Database
Celebrities
in pictures
Celebrities in 3D Stereo
Protest marches
Tropics
in pictures
Electric cars
in pictures
Japan
in pictures
Croatia
in pictures
World Trade Center Archives
in pictures photographed by Frank Didik during the 911 horror
Alternative Energy
in pictures
Tokyo1.org
-Japan stock photo archive
Tokyo1.org
(historic)
Historic Japanese and Asian photo archive section covering 1853-1923
Hawaii Stock Photo Archive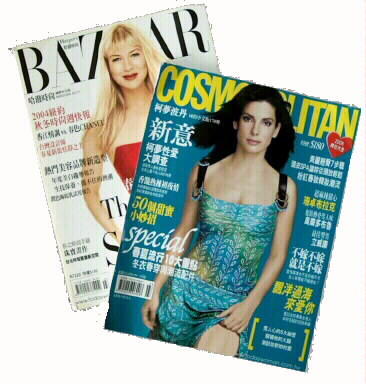 Frank Didik Commercial and Editorial Photography
Didik photographs can be found in numerous magazines and publications
NYCinPictures.com
A photograph of every building in Manhattan. Photographed by Frank Didik. Part of his virtual reality world project.

www.News1.net Stock photo and video archive plus editorial and media content.


lenticular software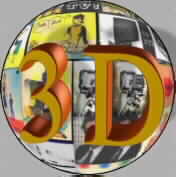 Lenticular Stereo (3-D) Technology
STEREO and THREE DIMENSIONAL (3-D) imaging including Lenticular printing and Vari-Vue. This section covers stereo photography, stereographic cinematography and stereo (3-D) television.
Main Stereo 3-D menu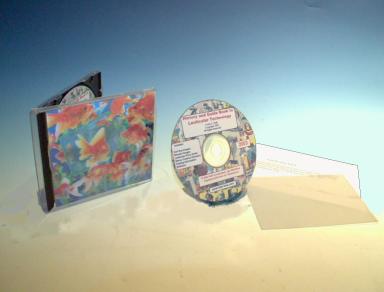 History and Guide Book to Lenticular Technology cd-rom by Frank Didik 2003 edition

Mass Production of Lenticular images for advertisers

Production Price list for Lenticular Mass Production

Lenticular Photography
Lenticular Supplies including lenses for printers and photographers

Early 3-D Television Systems from the 70's

Lenticular Technology
A brief history of VariVue Since 1936

Directory of 3D (Stereo) films since 1922

Lenticular Technology Book

How to view stereo pairs (non-Lenticular)

Experimenting
Research, Development and Experimenting.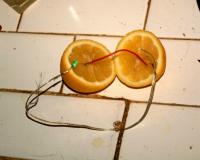 Charge a cell phone with an orange? !
Lenticular Licensing
Information for Manufacturers and Resellers

Press Kits for lenticular 3d

EASTERN EUROPE
Business Intelligence
Eastern European Business Directory by Frank X. Didik This business directory can be found in most libraries world wide and required over one year of work, including numerous trips to Eastern Europe. It was the key business book covering Eastern Europe in 1990 till 1992. Besides English, special regional editions of "Didik's Directory of American Businesses" were published in German, Czech and Polish. The primary purpose of all of these directories was to assist the businessman to determine "who produces what".

Eastern Europe Business Database CD-ROM by Frank Didik Covers every factory in Eastern Europe and former USSR


Easter and Central
European Business Directory

Eastern Europe Business Information This section is primarily for larger companies, banks and government agencies seeking information or technical assistance on various industries and industrial sectors in Eastern Europe.

Special Industrial Reports Over 400 industrial sectors covered

Trade Directories and Books Covering Eastern Europe

Eastern Europe Registration Page