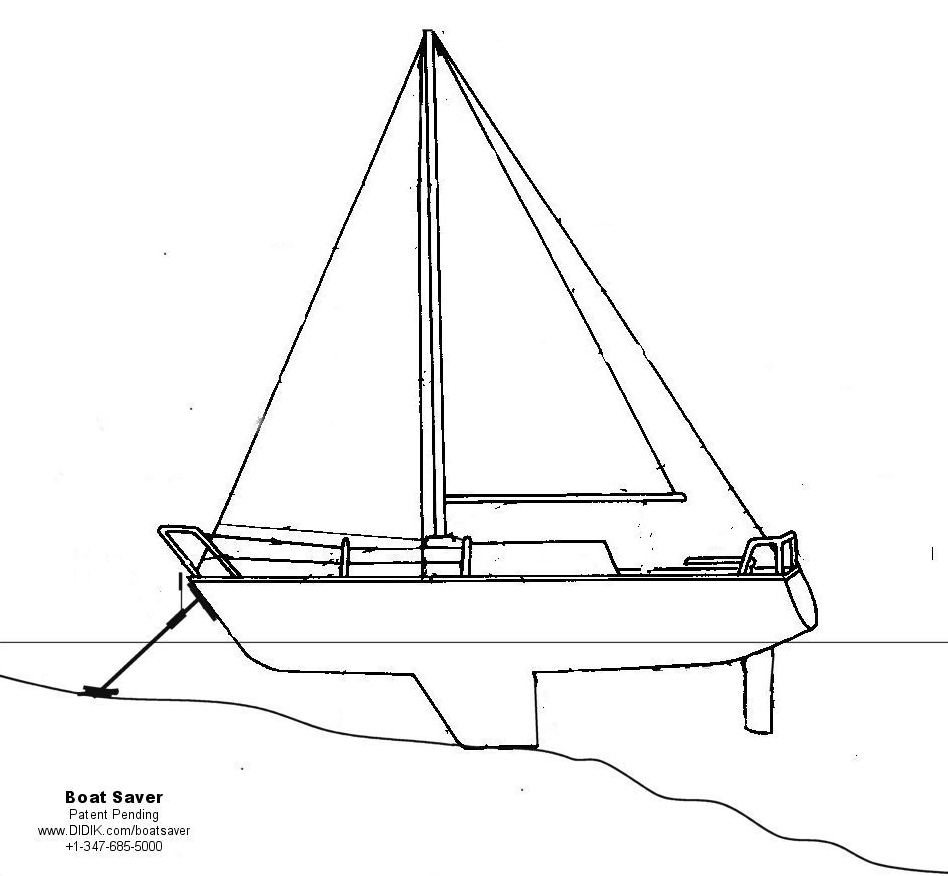 When a boat has run aground, the portable Boat Saver can quickly be deployed and thus stabilize the boat and prevent wave action and the tide from pushing the boat further upon the obstruction. Then with the assistance of the hydraulics, the boat can actually be pushed off of the sandbar or other grounding obstruction. This can save the boat owner towing fees, time and perhaps the boat itself. The pressure that the Boat saver is able to produce is greater than what most tow boats can provide or what you might expect from kedging (securing the anchor and attempting to pull the boat free), a push pole, or a rope tied to a motorized dinghy. The Boat Saver uses hydraulic force to push the grounding obstruction and the hull of the boat at the same time. The Boat Saver is your best chance to quickly free your watercraft from the under or above water obstruction.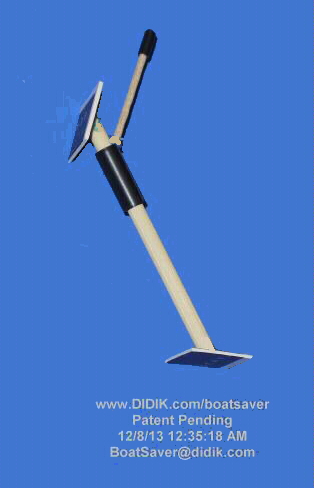 The Boat Saver can be manufactured in different sizes and weights, depending upon the size and weight of the boat. The Boat Saver is light weight and can be rapidly deployed by one person.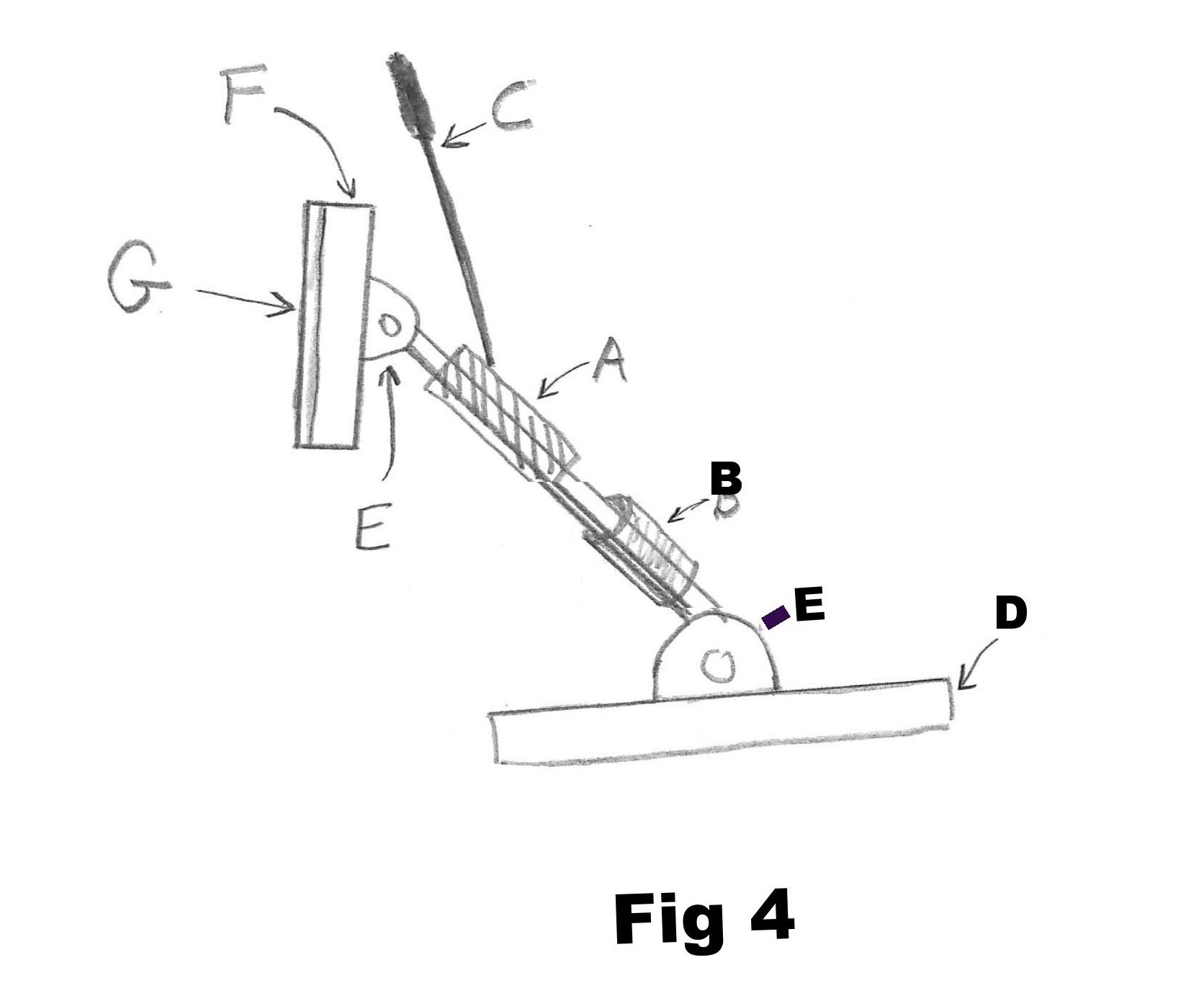 The Boat Saver can actually free a grounded boat. There is nothing like it on the market.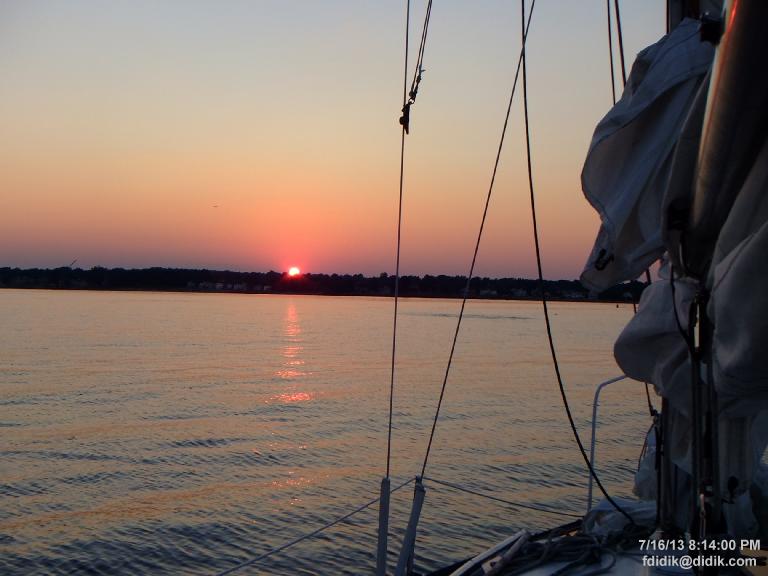 Sunsets are beautiful, but not if you have run aground and it is getting dark. The Boat Saver can greatly assist you in freeing your grounded boat.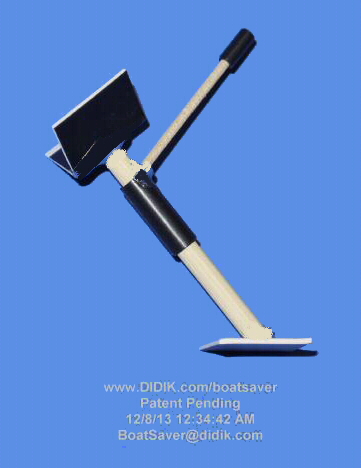 The front pad folds to the contour of bow. Further, the Boat Saver, with its rapid deployment, telescoping column, is able to fold into a relatively small size, similar to a mooring pole, thus is easy to store.

The Boat Saver can be quickly deployed and can stabilize your boat as well as has the ability to produce enormous force in order to push your boat off of the grounding obstruction this includes soft or hard groundings.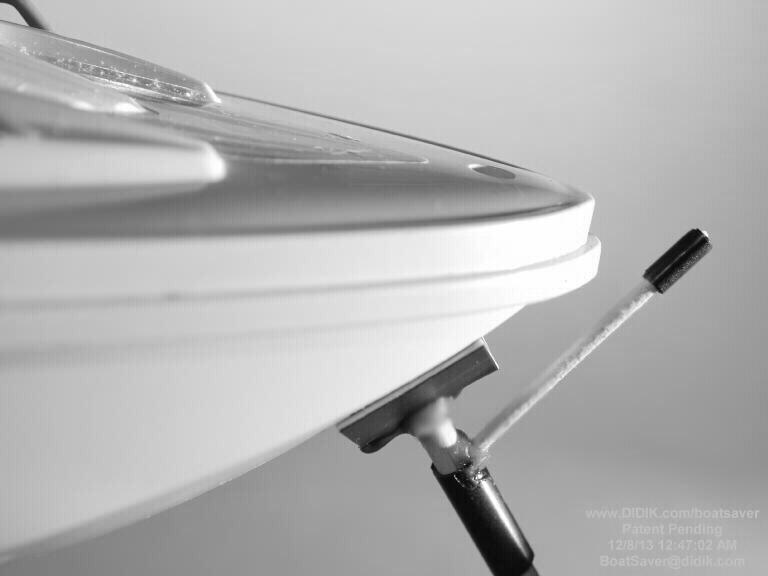 The front pad of the Boat Saver conforms to the contour of your boat and has the ability to push the bow or stern, as well as port or starboard.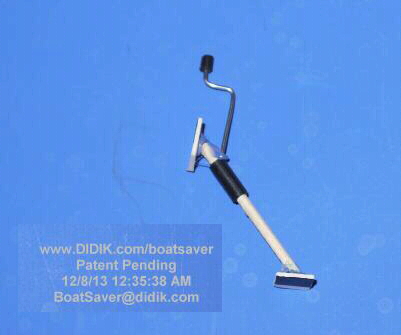 The Boat Saver patent calls for the use of either hydraulics or mechanical leverage, such as a crank ratchet.