North Woods Fact Finding Road Trip
August 31 to September 4, 2021
By Frank X. Didik
1471.5 mile, five day road trip through the north eastern states and northern woods of Maine.

From New York City through the rural and populated areas of New York state, Vermont, New Hampshire and the
primary destination of northern Maine, as well as though Massachusetts, Connecticut and back to New York City.
28 gallons of Super (90, 91, 93 and 94 Octane) gasoline was used at an average price of $3.67 per gallon.

This is written primarily for those who are not familiar with or do not have first hand experience in the rural areas of America's north eastern states. It is completely unfair of me to give an opinion of any of the locations, since I rarely spent more than one day at any given location and did not really have time to truly understand the area. My views are simply first impressions. I will say though that each city and state has much to offer in terms of food, architecture, the way people interact between one an other and simply, southern hospitality. The United States is an amazing country with so many wonderful places to visit. Another factor is that the world changes very quickly and if you were in some place 5 or 10 years ago, you can be certain that the place has evolved and is a different than how you remember it.
| | |
| --- | --- |
| | Map of the north woods road trip |
To enlarge, click on any photograph. Press the return key on you browser to return to this page

| | | | | |
| --- | --- | --- | --- | --- |
| This bridge crosses the East River from Manhattan to The Bronx. The enormous bridge rotates to allow high ships to pass. | This railroad bridge in upper Manhattan also crosses the East River. The story goes that the center arch replaced the more beautiful stone arches during World War One so that in an emergency, large war ships would be able to pass. | Leaving New York City by car is always a grueling task, often with barely moving, bumper to bumper traffic. | | Troy New York is the beginning of the famous Erie Canal, that was proposed and built by New York Governor Dewit Clinton, in the 1820's. As a result of this today hardly mentioned Canal, New York City became arguable the greatest metropolitan area in the world. Governor Dewit Clinton predicted this in 1820. |
| Stewart's convenience stores are found throughout the North East, including New York. They are very well run and have excellent, high quality ice cream, among the many things that they sell. | | Troy New York turned out to be a complete surprise to me. In the past, the city was considered somewhat run down. Today, the city seems to be completely renovated and has an educated population with nice restaurants and coffee shops. It is an interesting town to visit. | | |
| | | | | |
| | | This is the first lock of the Eire Canal. It raises boats about 16 feet. Locks are locate about 3 to 5 miles from one another. Without the locks, it would have been impossible for ships to go from New York City to the Great Lakes and because of the elevation difference, merely to dig a canal without locks would have caused a raging river, rushing to New York City. | | |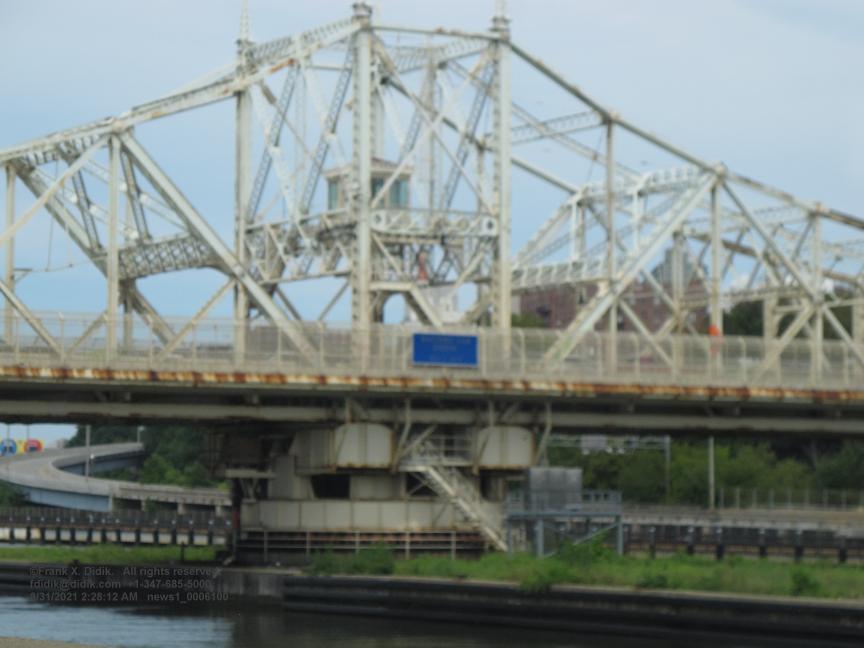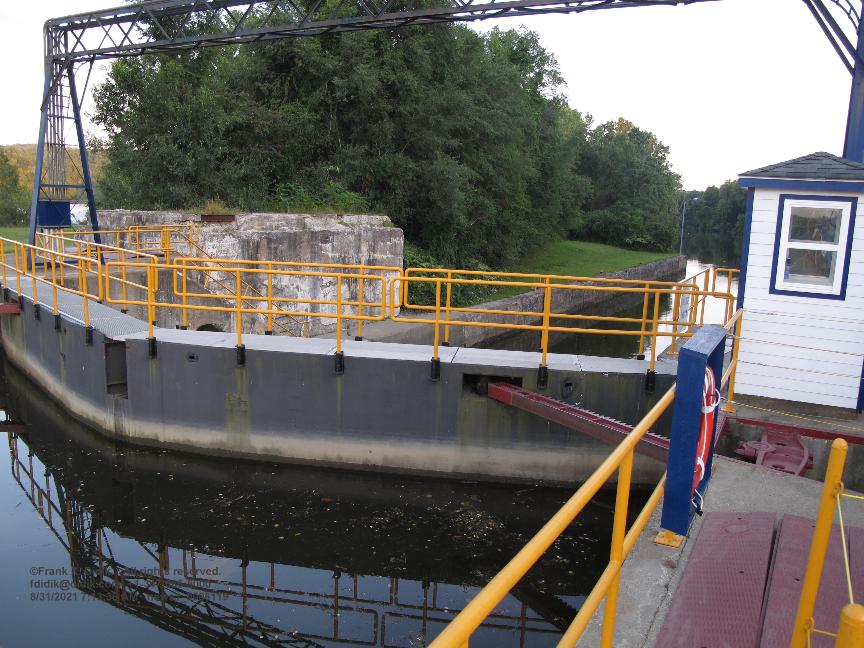 | | | | | |
| --- | --- | --- | --- | --- |
| Saratogo Springs, New York is a high income location, with many nice restaurants and interesting people. | | | | For a free country, the United States has many regulations and laws governing lifestyle. |
| | | The water front on Lake Chaplain, in Burlington Vermont. | Bicycle rental in Burlington, Vermont, similar to New York City's Citibike rental. | Burlington, Vermont, as in most liberal states and locations, has many homeless. One would expect the exact opposite. |
| | Burlington, Vermont has a relatively modest town center. | Burlington is very liberal. | Many rules and regulations in Burlington. | |
| The Vermont capital building in Montpelier | | Traditional, updated, digital parking meters in Vermont, accepts coins as well as credit-debit cards. Here in Montpelier, the cost is about $2 per hour. | | Vermont is very liberal. |
| People in Vermont, are concerned about Covid and are heavily vaxed. | | | | |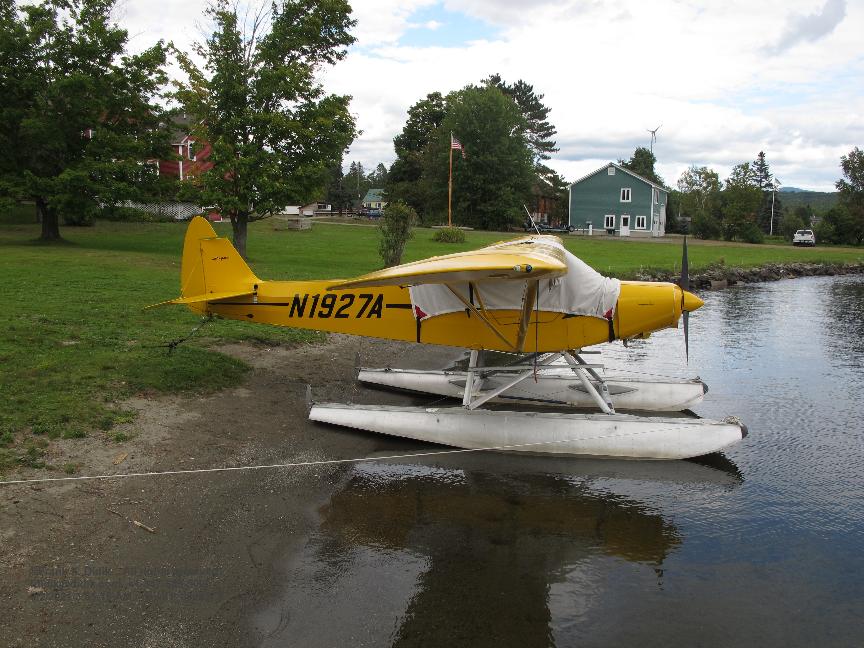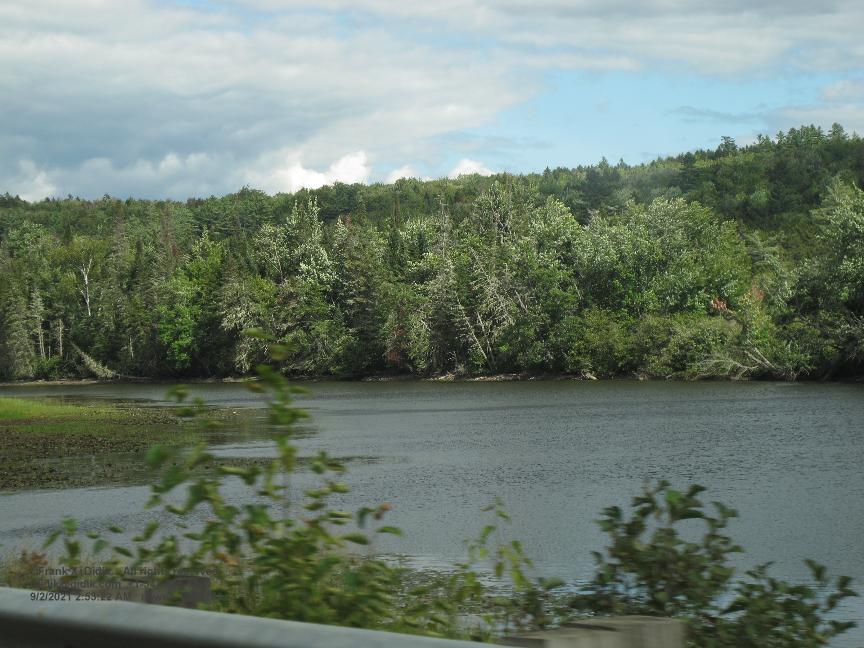 | | | | | |
| --- | --- | --- | --- | --- |
| | This man in New Hampshire, has an ultralight airplane in his back yard. Though very rural, most people are well educated, and have traveled around the country and even to foreign countries. The notion that they might resemble the "Hollywood" fantasy of being backwards is completely wrong. | | | |
| St Johnsbury, Vermont | A Canadian-USA border sign | | Near Colebrook, New Hampshire. The Bear Inn is highly recommended. Excellent food, nice people and they have abominations. | Bicycle riding is an excellent way to enjoy the natural beauty and exercise at the same time. |
| | The famous Ethan Allan furniture company is right at the Canadian border, in the USA. There furniture is extremely well made out of hard woods, in the USA. In the past, I had a number of their pieces. | This is the American side of the USA-Canadian border, which is presently closed to almost all Canadians, except in certain cases. Apparently Americans are now allowed into Canada, provided that they have a negative Covid test and are vaccinated. Prior to just a few days ago, American's were not allowed in and even returning Canadians had to quarantine, in special "hotels" for 14 days. | Who would have imagined two years ago that the USA-Canadian border would be something like the border between South Korea and North Korea? | |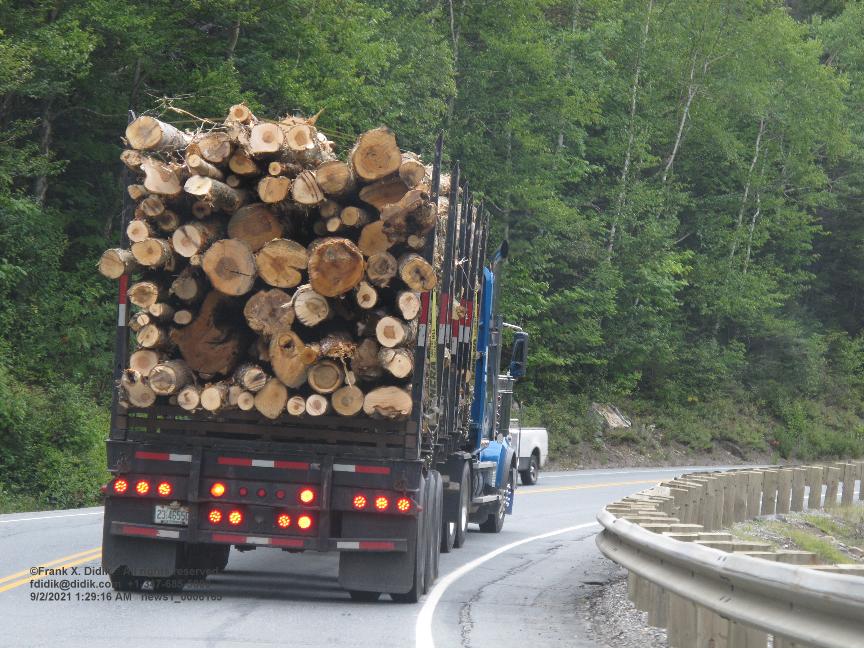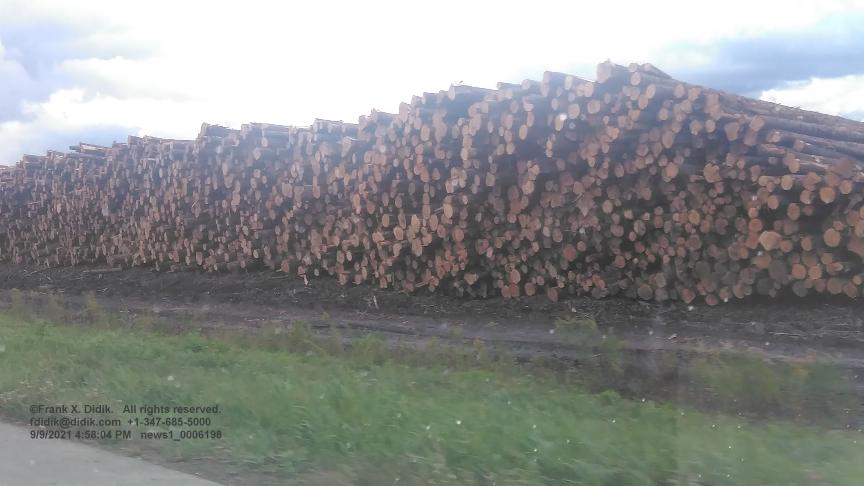 | | | | | |
| --- | --- | --- | --- | --- |
| Logging trucks were everywhere in Maine. It is amazing how fast they drive. | L.L. Cote sporting goods store in rural Errol, New Hampshire. | | Gasoline was less expensive in New Hampshire, than in Vermont or New York. Liquor stores are run by the state in New Hampshire and is not taxed, thus the prices are perhaps 25 to 30 percent less than in New York City. | Only Alaska is said to be more rural than Maine. However it turns out that 5 private companies owns 3.5 million acres (5,500 square miles) of this land . People are allowed to camp and hunt on the land, however the fee is $16 per day, plus about $16 per night to stay on this property. Additional fees are charged for hunting and everything else. |
| Every road entering this huge private forest has special toll gates and require registration. The lands were originally sold off in 1783 through auctions, and several families now own most of Maine's north woods. The 5 leading landowners have a unified system called "Land Management" the maintains and charges for the use of their forests. | I was disappointed to learn that all of the land is privately owned and essentially is operated like a private fiefdom in ancient England. I wonder what Robin Hood would have to say about this! | | | |
| Float planes are probably the best way to get around to the many lakes in rural New Hampshire and Maine, though, unlike Alaska, there are many restrictions on where to land. | | | | A very nice garbage can |
| | | Near the U.S. - Canadian border in New Hampshire. | | |
| | L.L. Cote sporting goods store in rural Errol, New Hampshire. Besides a vast selection of fire arms, enough to make any New York liberal squirm, they also had an large selection of excellent outdoor's clothing. | | | |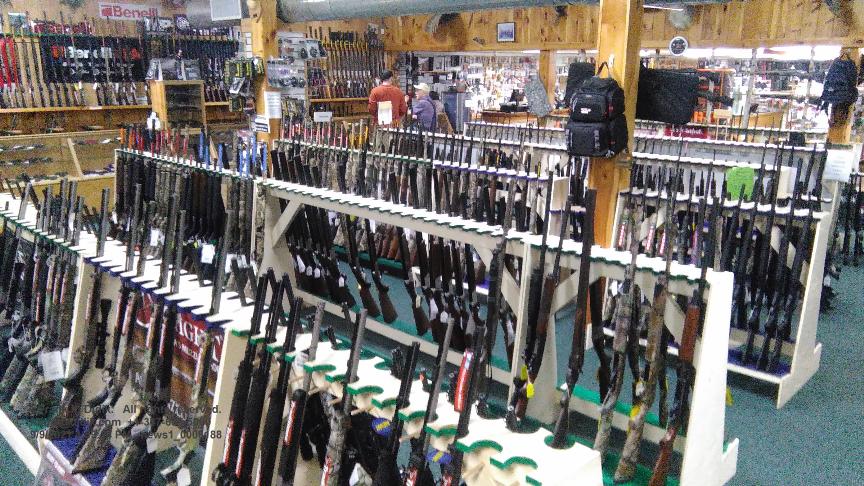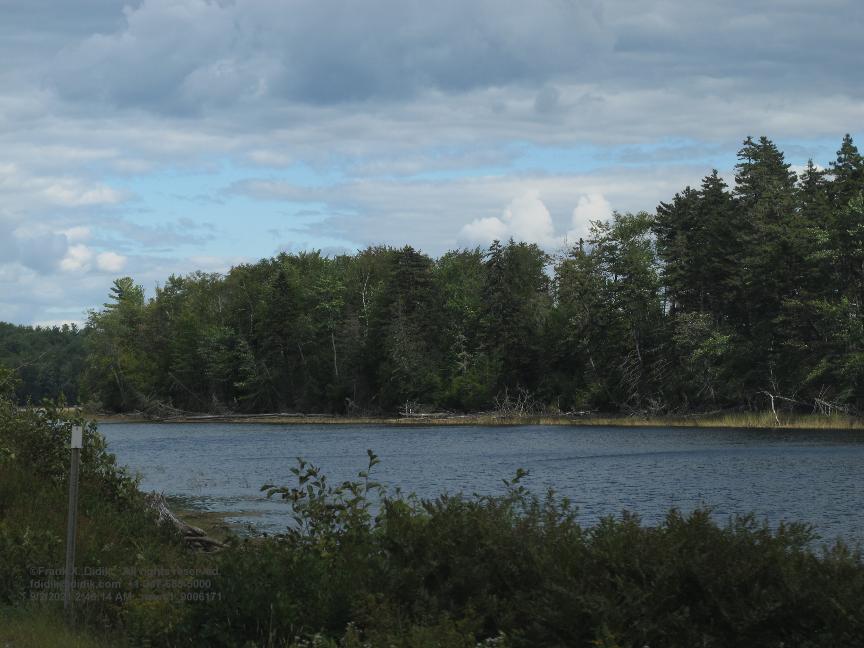 | | | | | |
| --- | --- | --- | --- | --- |
| Rural Maine is famous for it's natural beauty. | Endless roads in very rural Maine. | Ox Bow Maine | This tavern-inn in Ox Bow Maine sponsored bear hunts. One person from Tennessee had brought with him 14 hunting dogs. The game processing room had three bears. Apparently the hunters eat the bear meat. I was told that it tastes a little like beef. | It is truly astounding how many trees are cut down to produce paper. Not shown is that this particular pile, went on for perhaps a half a mile, and was at least 4 tree lengths deep. I felt a sense of sadness seeing so many trees cut down, but realize that it is a necessity. The logging companies replant trees after they cut the trees down. |
| The Amish, which are prohibited from having any modern machinery after 1892, have a presence in rural Maine. Curiously, the horse drawn carriages can be as expensive as new cars. | | In Maine, there are many railroad crossings, that are only guarded with flashing lights. | | Portland Maine is packed with night life. |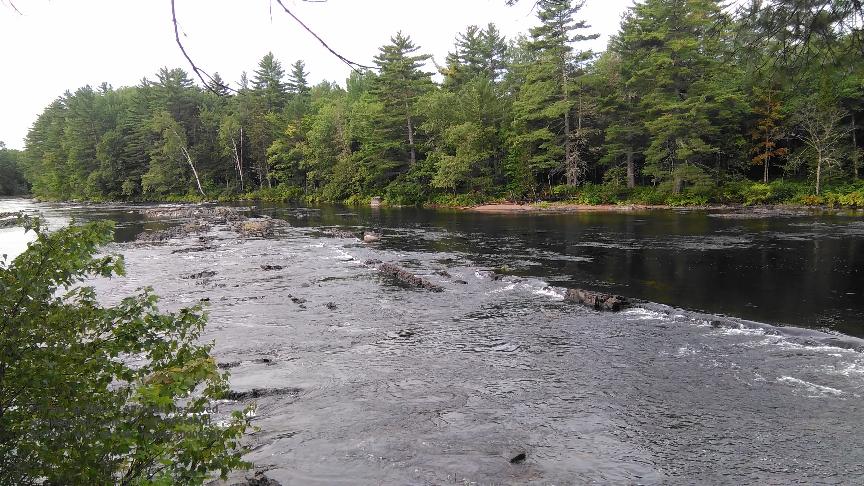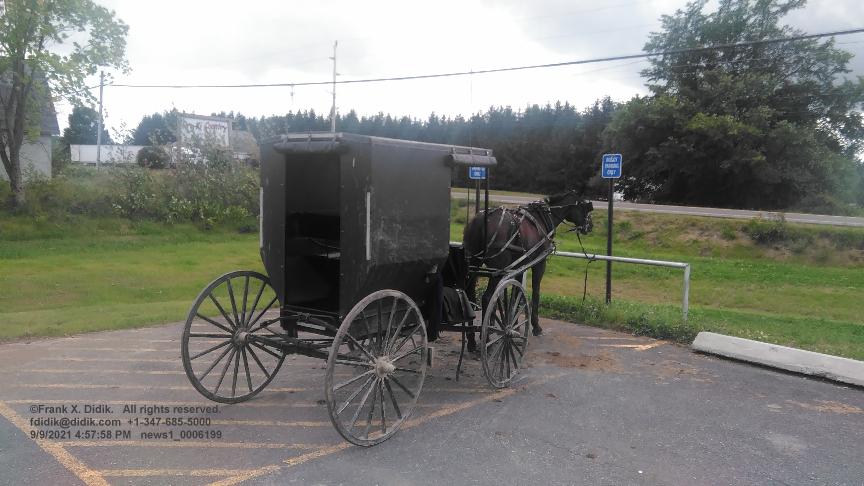 | | | | | |
| --- | --- | --- | --- | --- |
| Portland Maine | Portland Maine | Portland Maine. Many excellent sea food restaurants along the water front. | Portland Maine | Going south on the FDR Highway at 7 AM, near the Williamsburg Bridge. |
GPS Maps Covering the Road Trip
To enlarge, click on any photograph. Press the return key on you browser to return to this page

CONTACT Frank Didik: .
+1


inquiry [at] didik.com

(New York City, USA)
www.DIDIK.com
Copyright© 1989 - 2021 by Frank X. Didik, All Rights Reserved
DIDIK® is a registered Trademark at the U.S. Patent and Trademark Office.