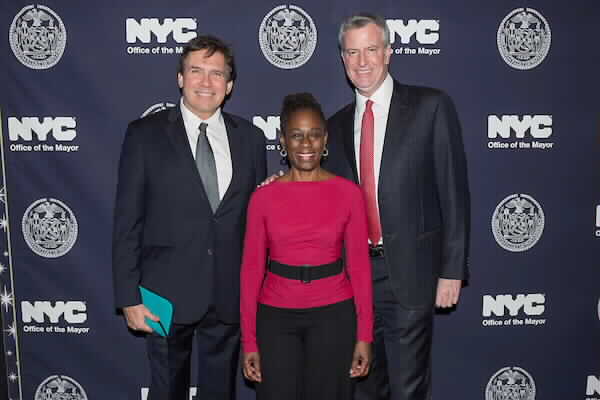 Frank Didik with NYC Mayor DeBlasio and first lady Chirlane McCray, at his Christmas party in Gracy Mansion. Yes, the mayor said "Merry Christmas".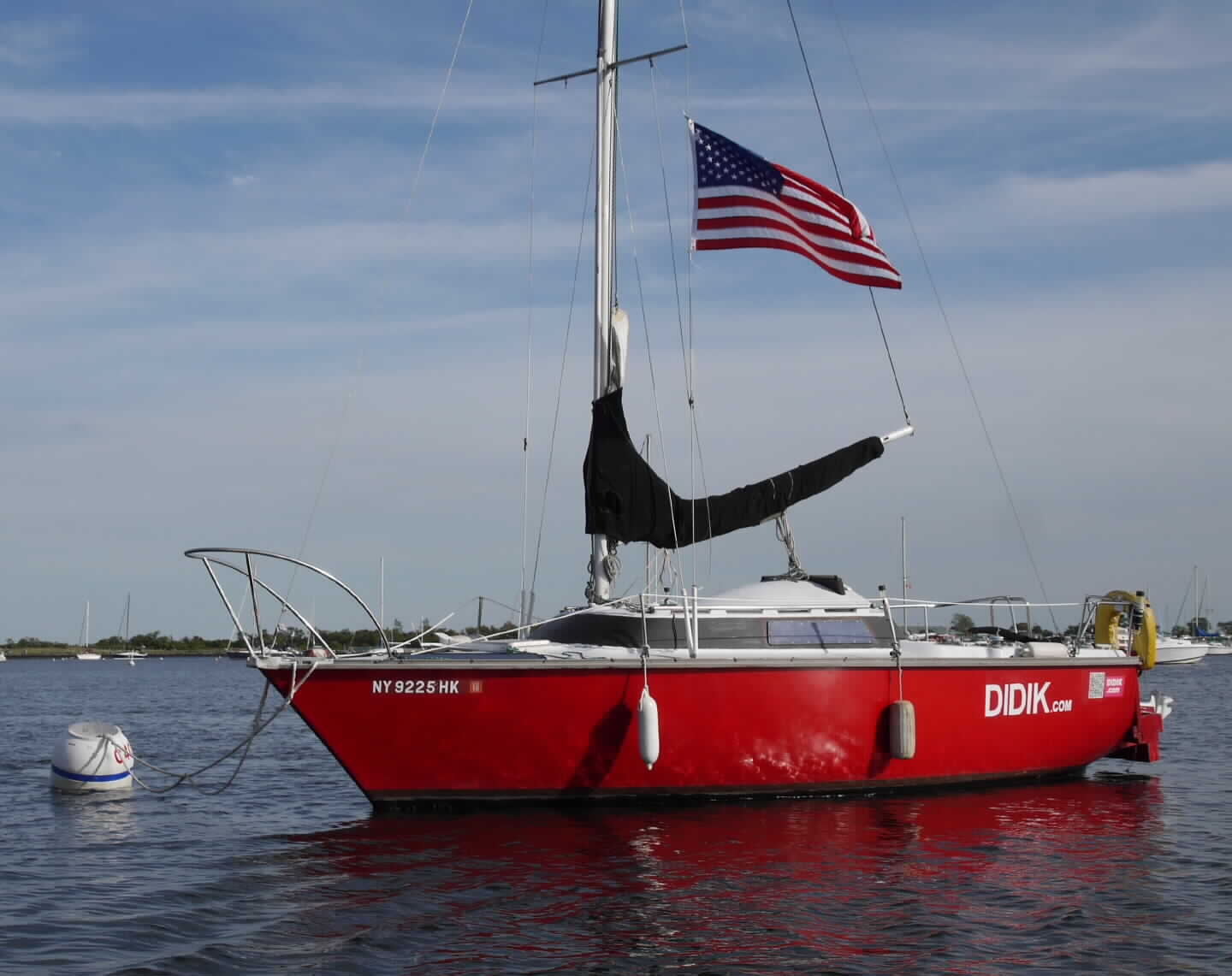 Frank Didik's opinion
On Education
Rethinking school and our education system
Should everyone attend college or university? ... read more ...
Wisdom: I believe that wisdom can not be taught, but rather wisdom is a unique gift of understanding that a person is born with.
Can a college or a university really teach a person to be a businessman or an artist or good in any particular field? ... read more ...
How come all college undergraduate degree's require four years? Should some degrees require only one year while others perhaps six years? ... read more ...
Weak Students: I have long believed that in a classroom environment, the weak student holds the better students back. The idea of putting a weak student with better students is a disservice to both the weak as well as the better students. It should also be recognized that not all people have the same ability and potential in every field. Two individuals completing the same university program and having the same grades and degree, does not make them equal in ability and potential. Students should not be told that they can succeed at anything that they try to do.
What courses should and should not be taught at college or university? Can college or a university teach a person how to be a good business person, or how to be creative? ... read more ...
-------------------------------
Teaching: I feel that it is not possible to teach a person to be creative or a good businessman and the same applies to many other fields. You can only expose that person to what has already been done and the current understanding of the tools and materials of the trade and perhaps with this understanding, the student can expand upon this knowledge.
-------------------------------
Learning: My view is that almost all learning is through observation and questioning. This underscores the importance of parents to teach their children and expose their children to the parents daily lives. In today's society, most parents are forced to work and thus the child has only limited exposure to the richness of the parents understanding of things. I would also argue that when a parent is walking with a child, that the parent should not be using their cell phone or texting and instead be devoting their full attention to the child. Schools, as they exist today, have a limited ability to truly train/educate a student and most of what is taught to the student is repeated over and over with little practical use for the student after graduation. So many students today study for years and yet after graduation, never use what they have learned or what they have learned is of little relevance to their lives.
BITCOIN: Bitcoins are backed by nothing more than the gullibility and wishful thinking of the Bitcoin holder.
I believe that the Bitcoin rise in value is akin to the Dutch Tulip craze in the early 1600's and that a massive decline in value is imminent.
Foreign manufactured products versus American manufactured products: American's will never buy an American made product if the same or similar foreign products is sold at a lower price. This means that manufacturing jobs will never return to the United States, unless there is an import tax, however import taxes will violate most of America's NAFTA and GAT treaties. Any talk of manufacturing jobs returning to America without import taxes is simply idle banter.
Where have all the insects and birds gone? Just a few years ago, when I would drive in the country, my windshield would be covered with insects that had hit the car. This simply does not happen anymore. Has the insect population somehow died out? No one seems to talk about this. Has insecticides or plastics or radio transmissions somehow effected them? Further, I have noticed a large drop in the number of birds that we have in the cities as well as in the countryside. It seems that we are headed towards, a silent spring.
-------------------------------

Frank Didik's
Thoughts on how the world will change in the future
No one really knows what the future will be like and rarely have predictions made in the past, become a reality in the same way that it was predicted. Nevertheless, certain generalities of what might happen, can be foreseen based on what is happening today
read more
1. In the future, self driving trucks will change society and millions will lose their jobs ...read more
2. In the future, robotic friends, including intimate friends will prevail ...read more
3. In the future, dating and marriage may greatly decline read more
4. In the future, populations may drastically decline ...read more
5. In the future, pet ownership will decline read more
6. In the future, natural child birth may decline read more
7. In the future, Licenses may be required to have children ...read more
8. In the future, virtual living will take precedence to real life read more
9. In the future, aroma, heat, wind, moisture and taste will all be recorded read more
10. In the future, wealth will be concentrated among a tiny group of people read more
11. In the future, technological advancement may slow down ...read more
12. In the future, planets will not be colonized read more
13. In the future, people will travel less in the future ...read more
14. In the future, transportation networks will gradually be reduced ..read more
15. In the future, there will be a Loss of optimism for their future ...read more
16. In the future, people will rarely interact, face to face ...read more
17. In the future, microscopic robotic "bacteria" will be injected into the body to cure diseases and repair or remove internal body issues ..read more
18. In the future, robots will perform medical procedures including surgery more
19. In the future, doctors will be able to operate from anywhere on the planet ...read more
20. Radically changed moral values and decline in human dignity awaits us in the future ...read more
21. In the future, society may gradually fall into a stagnant, non advancing epic ...read more
22. Future crises in Human Dignity ...read more
23. In the future, medicines will be specifically designed for the individual ...read more
24. In the future, robots will do most factory work and manual labor, including farming and cooking, as well as the jobs of professionals such as doctors and accounting, just to mention a few chores and will cause the loss of millions of jobs and make large populations unnecessary .. read more
---Predictions for the future by Frank X. Didik, December 2, 2016
Automation and robotics will help return businesses to the United States. With new automation and robotics, which requires less employees, it is now possible for most American Based companies to return manufacturing to the United States, with the benefit of lower production costs, lower shipping costs and a safer business climate, when compared with outsourced manufacturing. -February 14, 2018
The Safety of Plastics. Over the past 30 years, there has been a massive increase in the number of human ailments such as Alzheimer's, breast cancer, prostate cancer, autism, declining fertility, and other ailments. Some people say that the cause is actually better diagnosis, while others blame processed foods, GMO foods, pesticides, wifi, cell phones, vaccinations and other outside influences. During this period, there has been a rapid increase of various plastic packaging for food, water and even clothing made out of polyester and other plastics, with a decline in 100% natural fibers such as cotton and wool. Studies should be conducted regarding the safety of these new materials, as well as the fabric dyes and determine if such chemicals can be absorbed by the skin and if they have any type of long range human effect. -February 14, 2018
-------------------------------
Op-Ed
Cell Phone Etiquette
Advice for the modern person - December 9, 2016 read more

Time to rethink bike lanes Advice for bicyle based cities
- August 3, 2016 read more