This is a sub-page. Click Here to go to the official Frank Didik website
Speculations by Frank Didik
Main Page - Page 1 - Page 2 - PAGE 3 - Page 4 - Page 5 - Page 6
PAGE 1
The technological advancements over the past 125 years, have been amazing and hopefully society will continue to advance in a positive way, for generations to come. There are several areas in modern "science" that is of concern to me. One concern that I have is that modern science today is based too much on theory, without hard experimental proof to back up even portions of the theory. To make matters worse, some theories have been around so long, that scientists have developed new theories based on old theories, as if the old theories are true! A theory is only a guess or a notion and should never be considered true until it is proven with hard evidence. Science is the meticulous methodical practice of testing and re-testing ideas and always getting the same results. Much of cutting ege science today is based on theory upon theory, without hard and indisputable evidence. It is possible that in two hundred years, only a small portion of todays theories will be proven to be correct.
Here are a few of my thoughts that I present without proof and should be merely viewed as speculation on my part:
What if the decay rate and thus the half life of radioactive elements varies? Imagine, if this is the case, it would mean that all archeological dating is in question. How old are artifacts? When in fact did the dinosaurs really die out? For decades and certainly since the dawn of the atomic age, there has been an unproven theory accepted by most physicists that the decay rate of elements is a constant. But is this really the case? Perhaps under certain conditions or for not any known reason at all, the decay rate of elements might vary. If the decay rate of elements varies, than much of our understanding in atomic physics and in the world would change. For example, if the decay rate/half life of elements varies, could we ever trust Carbon 14 or cesium dating to determine the age of artifacts or the age of certain fossils? Did dinosaurs really die off hundreds of millions of years ago, or was what Marco Polo wrote about giant "dragons" that he saw in China true or what about the fact that liquid blood was found in some dinosaurs veins? The theory of decay rate constants must be revisited and backed up by hard core scientific testing. ---Frank X. Didik pre 1980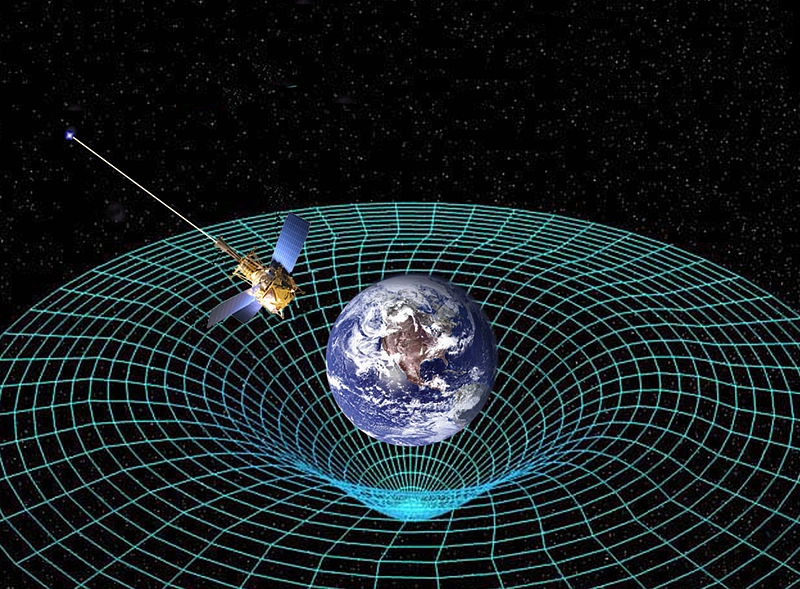 What if gravity can be modulated? Modulation of Gravity? Today most scientists, assume that the speed of gravity is the same as the speed of light, but what if the speed of gravity is instantaneous? Further, if gravity can be modulated, it might allow for instantaneous universal communication. Thus it might be possible to communicate with space craft instantly, rather than waiting for minutes for transmissions to reach the craft or earth. Perhaps computer chips can be made to operate vastly faster using modulated gravity. Or global communications without fractional delays. And this is just the beginning . The chance for advancement and speed is endless, but only if the speed of gravity is instantaneous and if the force of gravity can somehow be modulated. ---Frank X. Didik pre 1980
Can the speed of light vary, even if traveling under the same conditions, or in other words, is the speed of light really a constant? According to Einstein, the speed of light is a constant and is the fastest that speed attainable, however this theory is not really proven with hard evidence, but rather with evidence, that is circumstantial at best. If light does not follow the notion of being a constant, than much of our understanding of in theoretical physics would have to be revised. ---Frank X. Didik pre 1980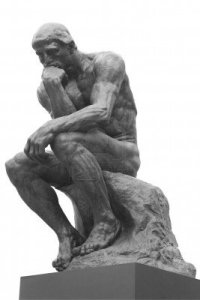 Reason, Logic and intellect is not reliable. The late Christopher Hitchens often stated that we should rely on our logic, reason and intellect to determine the truth. Many people who pride themselves as educated, intelligent and progressive believe the same. As reasonable as this sounds, Galileo proved over 400 years ago that our logic, reason and intellect is unreliable and that only direct experimental data, should be relied upon. Galileo had dropped two balls of the same material, but different masses, from the Leaning Tower of Pisa to demonstrate that they would hit the ground at the same time, rather than the heavier ball hitting the ground first, as almost everyone, including Aristotle, 2000 years ago, had assumed. Our logic, reason and intellect is not reliable and should only be viewed as speculation. Only direct experimentation and obtaining the same results, over and over again should be relied upon. ---Frank X. Didik November 2015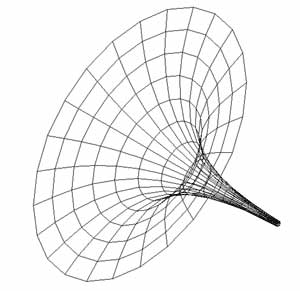 What if time varies along with all things, rather than being a constant? Perhaps a definite understanding of what time in fact is has to be established before this question can be answered. Is it possible that time is constantly fluctuating though to us, since all of our testing equipment and our limited perception, could never observe this? Perhaps the true age of anything can be defined as either much older or much younger. If time varies, than much of our understanding of the universe would again change. ---Frank X. Didik pre 1980
Science and media hype: Any sudden "revolutionary" scientific discovery, even if such discovery is written about in every newspaper and scientific journal, should be greeted with skepticism. Such a discovery should only be accepted after the bulk of scientists have have had a chance to review the discovery and confirm that it is in fact correct. Such things that come to mind include cold fusion, the so called "God Particle" and even the recent stated discovery of a "gravitational wave". All too often such media hype has come and gone without any real discovery or fundamental change. ---Frank X. Didik, March 8, 2016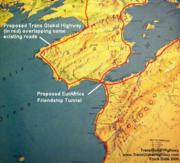 There is an alternative to population control. Restricting and discouraging the formation of families in order to stabilize or reduce population infringes on the freedom and rights of every human. There is another much better approach that does not infringe on human rights for controlling population expansion. That is to let the population expand, without controls, but also vastly expand resources. The best way to vastly increase farm production, clean water supplies and rapid distribution of resources is to build my proposed Trans-Global Highway (www.TransGlobalHighway.org). Think about it for a moment. There are vast areas of our planet that have an abundance of resources of every variety, and yet these areas seem to isolated to make proper use of. Construction of the Trans Global Highway will change all of this since we will be able to get fresh water from areas with huge reserves of fresh water, such as northern Canada and Russia and pipe this water to the water starved areas of the world, such as vast areas of central Russia, North Africa, and even to the western part of the United States, that is presently rationing water to farms. This would vastly increase the food supplies available to the world. Further, transportation costs would be reduced and the speed to transport heavy items would be increased, when compared to ocean ship transport, thus cement or heavy machinery could be quickly transported from one area of the world to another. Such things as expensive mechanized farm equipment could be utilized for one month in one area of the world and then shipped to another area, with a different growing season. A large number of new industries would be formed with massive economic opportunities. Further, the entire planet would benefit with increase food supplies, inexpensive electricity, and fuel and mineral resources could be transported from isolated areas to urban areas.
If we continue with the current direction of global population control, we will end up with a stagnated medieval type of world, with very little progress, and massively declining standards of living for all, rich and poor. To restrict or reduce population, based on resources available today and a very limited understanding of the future availability of resources, will lead to nothingness.
Already the resulting decline in birthrates and aging populations has created many new and unforeseen consequences. This includes a declining tax base, a greater tax burden for the younger people, a greater percentage of people required to take care of the elderly, declining industrial output and a significant decline in the standard of living for many young people.
It was an error on my part many years ago, to name the project "Trans-Global Highway" since most people associate the word "highway" with a roadway, when in fact, I always viewed the Trans-Global Highway as a pathway or a conduit for a variety of long distance transporting needs including electric cables to send electricity generated from distant places to urban areas, communication cables, oil and gas pipelines as well as being a pathway for high speed programmed trains and finally a roadway for truck and car transportation. For extremely long range journeys, I have always felt that the best way to transport goods would be using programmed trains, rather than trucks, however for shorter trips, such as between local cities or in relatively populated areas, trucks and car would no doubt utilize the Trans-Global Highway.
There really is a better way for society, than to push population control. The solution is simple. Have an international effort to build my proposed Trans Global Highway. Read more about the Trans-Global Highway at www.TransGlobalHighway.org --Frank X. Didik, pre 1980, updated in 2005 and 2016
Has real science collapsed? What percentage of information, contained in science books is accurate and true? It would seem that theories, speculation and fantasy rules today. Science is the concept of having and idea and being able to prove the idea to be correct through direct experimentation and regardless how often the same experiment is performed, the same results always occur. If a person comes up with a theory, but it is not possible to test this theory through experimentation, than the theory is nothing more than unproven speculation. Sadly, in todays science books and what is commonly believed by the bulk of the masses of people, is theory, which is nothing more than unproven speculation or fantasy. Unfortunately so many theories have been put forth and repeated over and over that most people now believe that these theories or speculations are true, without any proof or experimental data whatsoever. Since some of these theories have become the mainstay of many social and political issues, and since these speculations are presented as "fact" in schools across the world, some people have become almost fanatical in defending these speculations, without ever considering if they are right or wrong.
Science is the meticulous practice of testing and re-testing ideas and always getting the same results. What may seem to be true or logical, can not be accepted as fact until it has been tested and re-tested with the same final results. Galileo showed this to us when he changed the world view that a heavier object when dropped at the same time as a light object, will hit the ground first. He proved that they both hit the ground at the same time. What we are dealing with today is a desire to explain all phenomena, in some manner, even if we don't have the slightest bit of true scientific evidence to prove the scientific fantasies or delusions, commonly called "theories".
The methodology of scientists today is often to come up with what seems to the scientist as a reasonable explanation for something, and then to spend years and years studying the idea, using grant money and or working at a learning institution. After many years of research, it is very difficult for most people to either admit that they are still not sure or to admit failure, unless the failure is so completely obvious. Further, the concept of "peer review" can have the effect of being flawed since the peers are often feel compelled to go easy with one of their own. The result is that critical errors and flaws can creep into science books and journals and over time, become accepted without testing its accuracy.
Thus the question is, what percentage of scientific theories and accepted un-tested notions will hold up over time and be considered accurate and true? Five percent? Twenty percent? This remains to be seen. I suggest that basic testable materials be re-tested using modern technology and certify the results. Melting and boiling points, conductivity, hardness, and all physical properties of materials should be re-tested Anything that is testable should be re-tested.---Frank X. Didik 2001
Time to test and retest the properties of all testable materials and properties. I suggest that basic testable materials be re-tested using modern technology and certify the results. Melting and boiling points, conductivity, hardness, and all physical properties of materials should be re-tested. Anything that is testable should be re-tested. Peer review is important but unfortunately, this system does not always work, as is shown during the "cold fusion" episode of the mid 1980's, when many distinguished universities were confirm the findings of the two cold fusion scientists, only to have to backtrack and withdraw their findings when it turned out that cold fusion, as described, did not exist. I suspect that there are many "findings" that have crept into science books, after researchers have spent their lifetime experimenting, and only to find that their efforts have been in vain. It is difficult for most people to admit failure and this may cause some to either exaggerate or to provide only a one sided view point. It is time to retest everything. ---Frank X. Didik 2001
Honesty and integrity in scientific research is essential in order to advance our knowledge base. When a scientist has worked for years to prove a particular theory and finds out that their work prove something has been in vain, it is difficult to admit that their original assumptions were wrong. Still it is vitally important for such scientists to be completely honest and clear, so that others can learn that that particular area has already been researched and that it is not the right path to follow. When errors creep into the scientific knowledge base, it might take years or generations for the errors to be discovered. It is possible that wrong information might be used to build upon new theories or areas of research. The often touted peer review only seems to work to a degree. If you are ever find yourself writing your findings in any research that you have conducted, always be clear and precisly accurate with what you have discovered, or don't write at all. It is the only way to keep our scientific record accurate. ---Frank X. Didik, February, 2016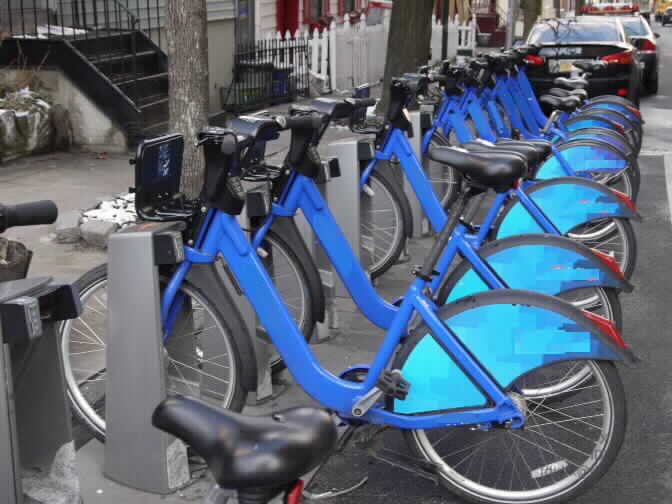 ___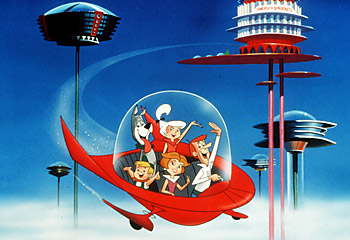 Bicycles? What ever happened to jet packs? Way back in the optimistic 1950's and early 1960's, people were predicting that by the year 2000, we would be riding in flying cars and have jet packs, similar to the Jetsons! Instead, it seems that most cities around the world are promoting the use of ... bicycles! Bicycles are fine and are a great form of exercise, however bicycle use favors younger people and in the case of New York, it seems that men ride bicycles almost three times as much as women. Further, in the cold winter months, bicycle use fall off precipitously. I myself love bicycles and have ridden about 40,000 miles/60,000 kilometers on my bike over the past 17 years. I have also built human powered vehicles as well as several attempts to build the world lightest bicycle. Still, my feeling is that bicycles should be viewed as a limited use vehicle and not thought of as the main method of transportation. It would seem that much of the optimism of the 1960's and earlier, as shown in the World's Fair's, magazines and movies has yet to materialize. ---Frank X. Didik 2014
Self Driving Cars? If you have an accident with a self driving car, who is at fault? The car manufacturer, the owner of the car or the occupant "driver" of the car? I have enjoyed owning and driving some of the most interesting cars made and have always enjoyed the freedom of driving without impediments or restrictions. Nevertheless, if self driving cars can help reduce accidents and enhance society, I am for them. Besides the technical aspects, there are many other issues that must be worked out. My concerns regarding self driving cars including liability, safety, morality and effectiveness of the technology.
The idea of self driving cars has been around since the dawn of the automotive age, with many articles on this topic, starting in the 1930's. By the 1939-1940 New York Worlds Fair, self driving cars were said to be the wave of the future. By the early 1950's, it was predicted that self driving cars would be the norm by the mid 1970's. The early self driving car concept depended on one of two systems. One system included tire tracks built into the road so that cars could follow and be directed by these tracks, similar in concept to train rails. Another system, that was pushed throughout the 1950's, included a tracking electric cable, buried in each car lane, that the cars were able to follow. In both systems, the cars were able to communicate with one another so that the moves and destinations of each car was known and momentary moves were predictable to the other cars on the road.

| | | |
| --- | --- | --- |
| 1956 Firebird was to be self driving | Mid 1950's experimental GM self driving car. No steering wheel! | 1960's designed self driving car using wheel tracks |
I have a number of concerns with the present incarnation of the self driving cars, that are being explored by the car companies and certain computer companies such as Google and Amazon. My feeling is that a combination of self driving cars and conventional driver controlled cars are not compatible with one another. Self driving cars can only be truly safe if it is on the road with other self driving cars, so that each turn and move is relayed in advance to the other cars so that each car can appropriately take proper evasive or steering action. Each car must be in sync with the other cars on the road. Other wise, it person driven car may make an unanticipated move that the self driven car may not predict in advance. Under the mixed conditions of a self driven car and a person controlled car, there might be a slight safety advantage for the self driven car, in terms of reaction time for such measures as evasive steering or braking, however the self driven car still could not be accident free, unless all cars effectively communicated with one another.
If all of the cars on the road are equipped with self driving technology, it would mean that older cars, without this technology would become obsolete and may in fact, be banned from the roads. This would lead to the obsolescence of millions of existing cars and would, to a major degree, lead to the loss of driving freedom and the need for driving skill. Then again, it would also lead to a massive reduction of accidents, injuries and deaths. This would also lead to vast new orders for car companies for self driving car compliant vehicles and thus, till the need was satisfied, would lead to perhaps millions of new jobs, if only for a short period of time.
Besides self driving cars, no doubt there would be self driving trucks, which would be able to operate, 24/7 with far less risk of accidents. On the other hand, self driving trucks would lead to the loss of millions of high paying, middle class jobs. As important as the jobs are, how is it possible to hold back a technology? When trains switched from steam powered locomotives to diesel electric locomotives, many unions insisted that the fireman of the steam locomotives continue to be hired, even though they were not needed on the diesel electric locomotives
Another example of technology being held back was in the 1820's in England. Back then (and to this day), England had a large network of canals that were used for transporting goods. As steam powered road vehicles came into existence (70 years before "hydro-carbon" or gasoline powered vehicles), the canal companies were concerned about competing and the loss of their expensive investment of building the canals so a law was passed to prevent the steam cars from going faster than a walking pace and to make this even more technology stopping, they required a person with a flag to walk ahead of the steam powered vehicle to alert horse drawn carriages, so that the horses would not be scared by the steam vehicle! This law effectively slowed down England's growth in automotive field for 70 years, till the turn of the 20th century. The point is that ultimately useful technology can not be stopped.
Other concerns that I have is who would be considered at fault in the event of an accident between two self driven cars? What if an injury or death occurred? Suppose that a group of people, not paying attention, suddenly ran into the street. Would the on-board computer make a decision that it was better to crash the self driven car and thus potentially save the lives of the pedestrians and risk the car occupant life or would the computer allow the car to hit the group of pedestrians who ran into the street?
Besides the technical aspects, there are many other moral and legal issues that must also be worked out. ---Frank X. Didik 2015
Old Computer Formats and the longevity of our digitally stored knowledge. Are we entering into a "pre-history" era? How can we preserve our computer written records, books, photographs, video and knowledge? We must have an international agreement and an organization, perhaps under auspices of the United Nations, dedicated to preserving our global digital records so that future generations can access the information and knowledge that we store on computer readable formats.
If you wanted to, would you be able to read a:
If you can not read these one or two generation old formats today, how will society be able to read these documents in 200 years from now? In a few years, our latest computer formats and storage devices, such as USB drives, will also be obsolete. I have deep concerns about the longevity of our knowledge and of computer records, documents, photographs, videos and all records that are presently stored on computer medium of one type or the other. Further, the formats are changing constantly. Will society be able to access our computerized records in the future? Almost all of our human knowledge is stored today on non-permanent computer storage technology. Printed books, newspapers, and documents, using the proper paper, can last for hundreds, if not thousands of years. Printed photographs, motion picture film, photographic negatives can also last for a very long period of time, under the right conditions. Today however, we are faced with a new type of problem. First, digital recorded documents, photographs and video's on computer hard drives, computer chips, CD's and DVD's are very vulnerable to technical failure, where most or all of the data contained on the recorded medium could potentially be lost. Further, computer formats change at an astounding rate. How many people today can read a 3 1/4" or a 5 1/2" floppy disk? What about the earlier hard sectored disks or even earlier drum drives, tape drives and core memory? All of this has changed in just 40 short years. There is little doubt in my mind that in a few years, the most advanced storage drives, USB's and so on will be completely obsolete and unreadable. Further, the formats, such as JPG, or MP3 or PDF or DOC will for sure change over time and may well not be readable in the future. How much of the enormous data that is stored will be transferred to the new formats as they emerge and how much information will be lost forever? In the event of wars, natural disasters, or periods of social decline, will the records survive and be readable over time? This is potentially a critical problem for our historic record as well as for future advancement that must be addressed in some fashion. ---Frank X. Didik first written pre 1995, updated 2015
Main Page - Page 1 - Page 2 - PAGE 3- Page 4 - Page 5 - Page 6
CONTACT Frank Didik: .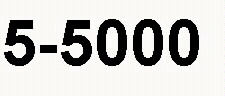 (Dumbo/Brooklyn, New York City, USA)
www.DIDIK.com
Copyright© 1989 - 2017 by Frank X. Didik, All Rights Reserved
DIDIK® is a registered Trademark at the U.S. Patent and Trademark Office.